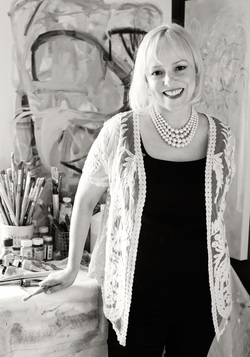 Representation by Anne Neilson Fine Art, Charlotte NC
Mitchell Hill, Charleston SC
& Gregg Irby Gallery, Atlanta GA
The Corner Gallery, Norfolk VA
Artist statement
Using terra, plants and water along with seasons and light as subject, Kerry seeks to isolate separate moments or elements and narrate the relation between them without ignoring the conscious process of composition.
Kerry uses spontaneity and emotive painting to bring to life the adversarial archetypes in nature and create visual metaphor for their mechanisms and impermanence.
art@kerrysteele.com
843-864-9994
I often work with interior designers on special projects. My work is in private collections in the U.S., Canada and Europe
Publications
Traditional Home Magazine- October 2015
Traditional Home Magazine -April 2016
Great Kitchens-2016
Luxe Magazine- June 2016​
Southern Lady - January/ February 2018

Exhibitions
-
2017 Solo show at Mitchell Hill Gallery in Charleston
2016 CR Laine showroom for Spring High Point Market
​2015
Traditional Home Napa Showhouse
with Lisa Mende
2015 October show at Corner gallery Norfolk VA
2015- Junior League of High Point Showhouse with Lisa Mende Design
2015 Charlotte Homearama with Traci Zeller
2015-Trunk Show The Blue Octagon Malvern, PA
Monthly at Art First in Fredericksburg, Virginia
2012-2014
2011-Liberty Town Arts, Fredreicksburg , Virginia.
October 6 x6 show
2012 -- April Fredericksburg Center for the Creative Arts Regional juried show
juried by Mary Gallagher Stout
2012-- May Fredericksburg Center for the Creative Arts National show
juried by Rob McAdams
2012 -- June Fredericksburg Center for the Creative Arts Regional show
juried by Gina Cavallo Collins
2012-- September Fredericksburg Center for the Creative Arts National Exhibition
juried by Daniel Wise
2012- Wizzie Broach Interiors- shows in Charlottesville, Virginia
Virginia Beach, Virginia and Norfolk, Virginia
Kerry has been featured on a number of interior design blogs including
The Pink Pagoda
,
Bijou and Boheme
,
Art by Karena
,
Chinoiserie Chic
, and
Oh Captain, my captain
. She also maintains her own interior design and art blog,
Design du Monde
. Read Kerry's
ABOUT
page for a list of exhibitions.
Read her interview
HERE
View the gallery of paintings by Kerry installed in homes by clicking
HERE
WHAT PEOPLE ARE SAYING ABOUT KERRY"S WORK
- LOVE my painting, it looks amazing in its new home. Look forward to purchasing more Kerry Steele originals soon!
- This is even more incredible in person! LOVE it!
- I love your work. I get compliments every time I have someone over. Thank you.
- The painting met and exceeded my expectations. So gorgeous!
- Love my painting!!! I will be shopping with you again!
- My painting arrived on time and it is so beautiful! I cannot wait to get it on my walls! Thank you!
- She's such a talented artist, and I love her work. I asked her to do a commission, and she was fantastic to work with. The painting arrived yesterday in this very carefully packaged crate. Kerry was so awesome to send me photos as she worked so that I could give her color input. I hope she is as happy with how the commission process worked as I am. I'd love her to do another for me sometime!
- A comment about "Being there" I see flowers in this one, but what I love most is that Kerry gives each brushstroke so much movement.